We have a selection of Prayer cards, leaflets and Spiritual Diary Except Booklets available for purchase. Please email us specifying which material you seek and in what quantities.
Alternatively, you may DOWNLOAD, PRINT and DISTRIBUTE any material from this site.
We only ask that you DO NOT DO SO WITH THE INTENTION TO SELL FOR PROFIT.
Flame of Love A4 REFERENCE BOOK OF PRAYERS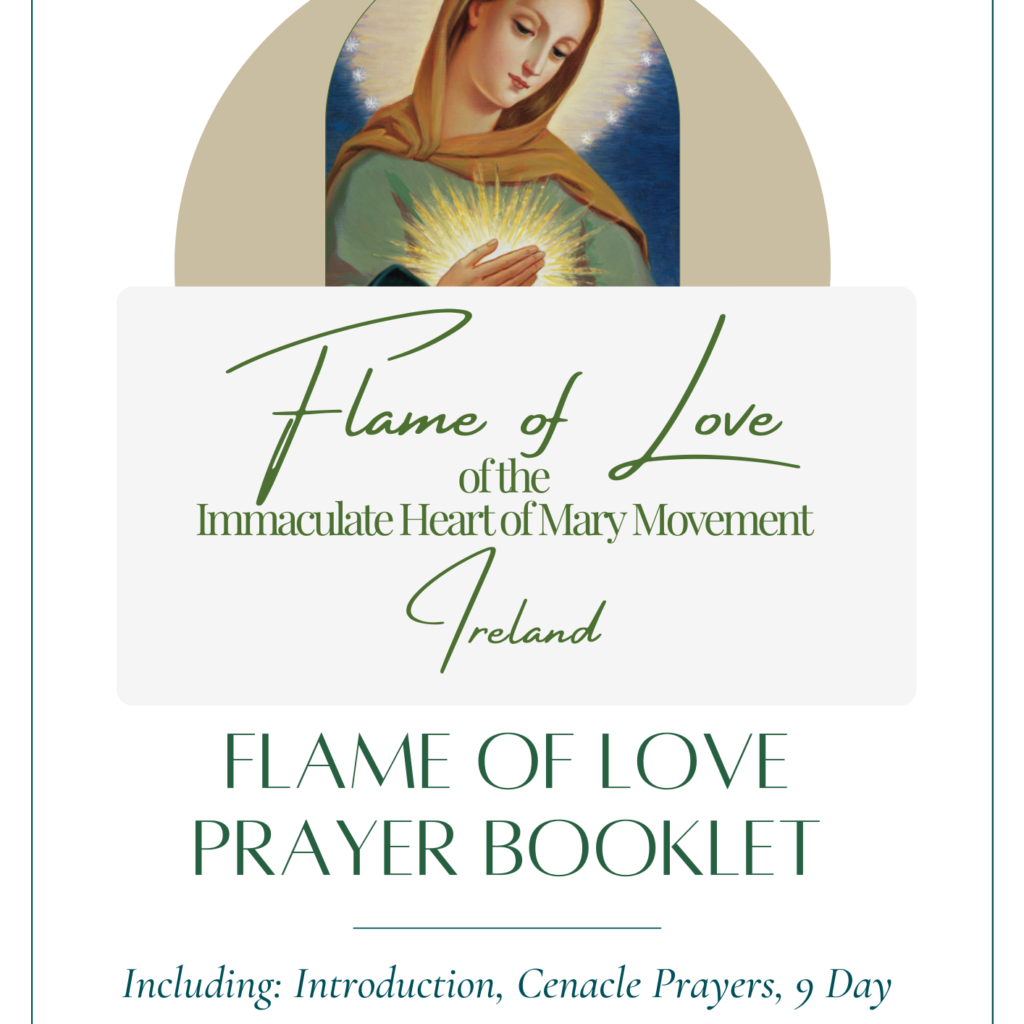 Flame of Love A4 CENACLE BOOKLET OF PRAYERS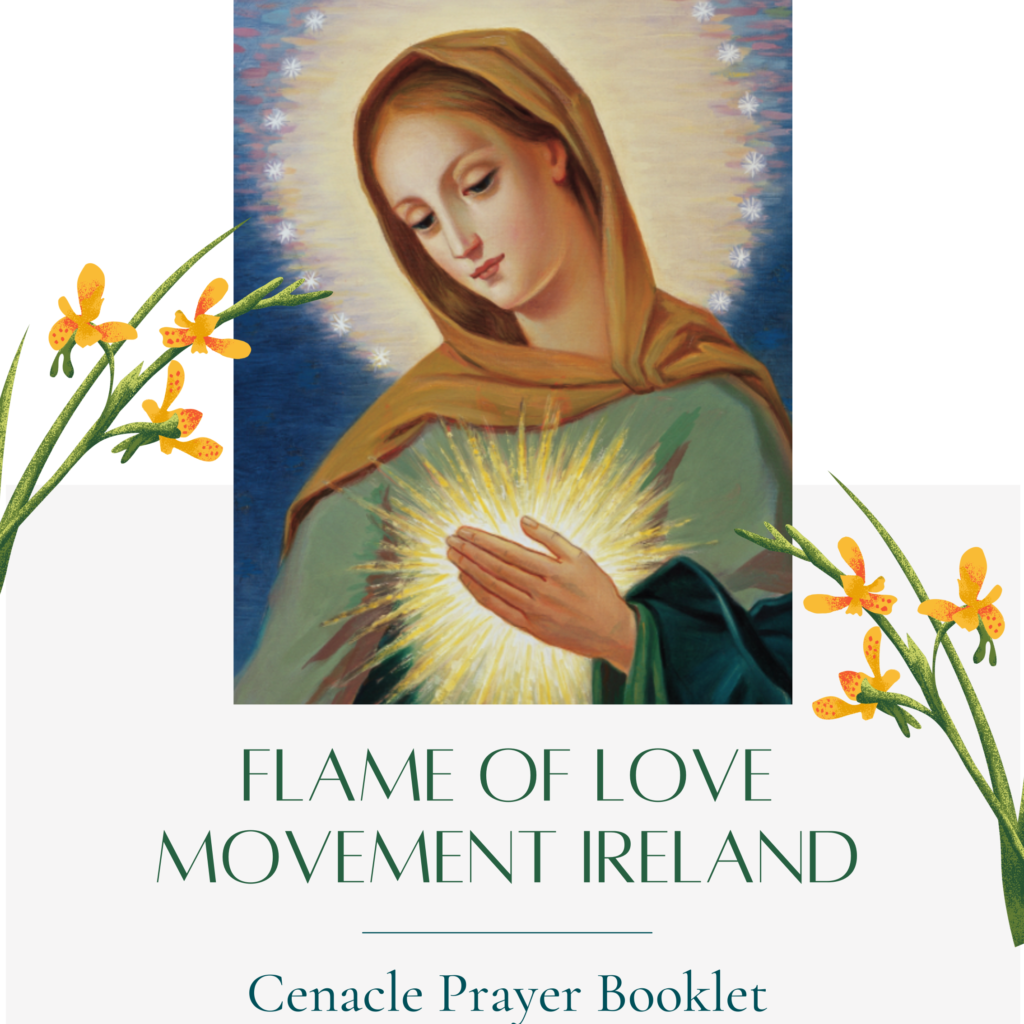 FLAME OF LOVE A6 CENACLE BOOKLET OF PRAYERS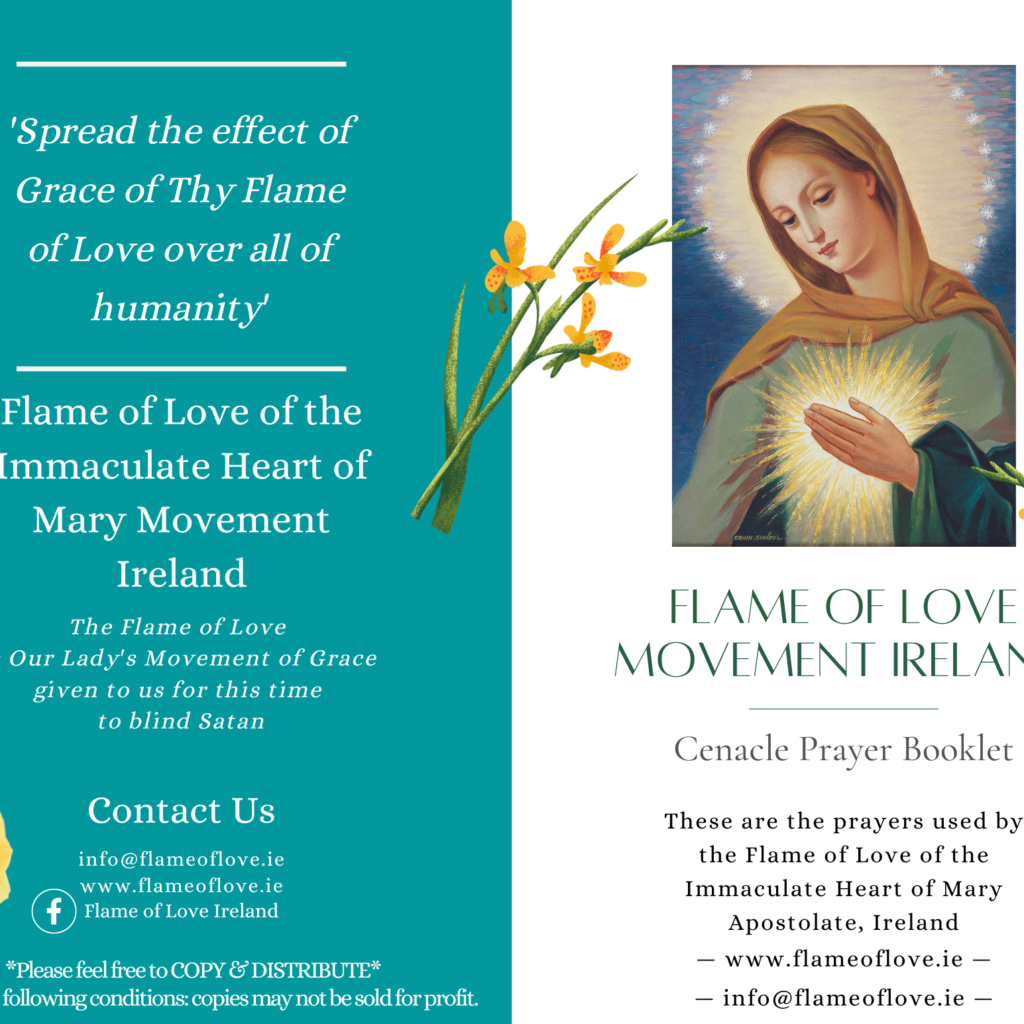 Flame of Love A6 Booklet (30 Page)
LONGER EXCERPT BOOKLET FROM THE SPIRITUAL DIARY OF ELIZABETH KINDELMANN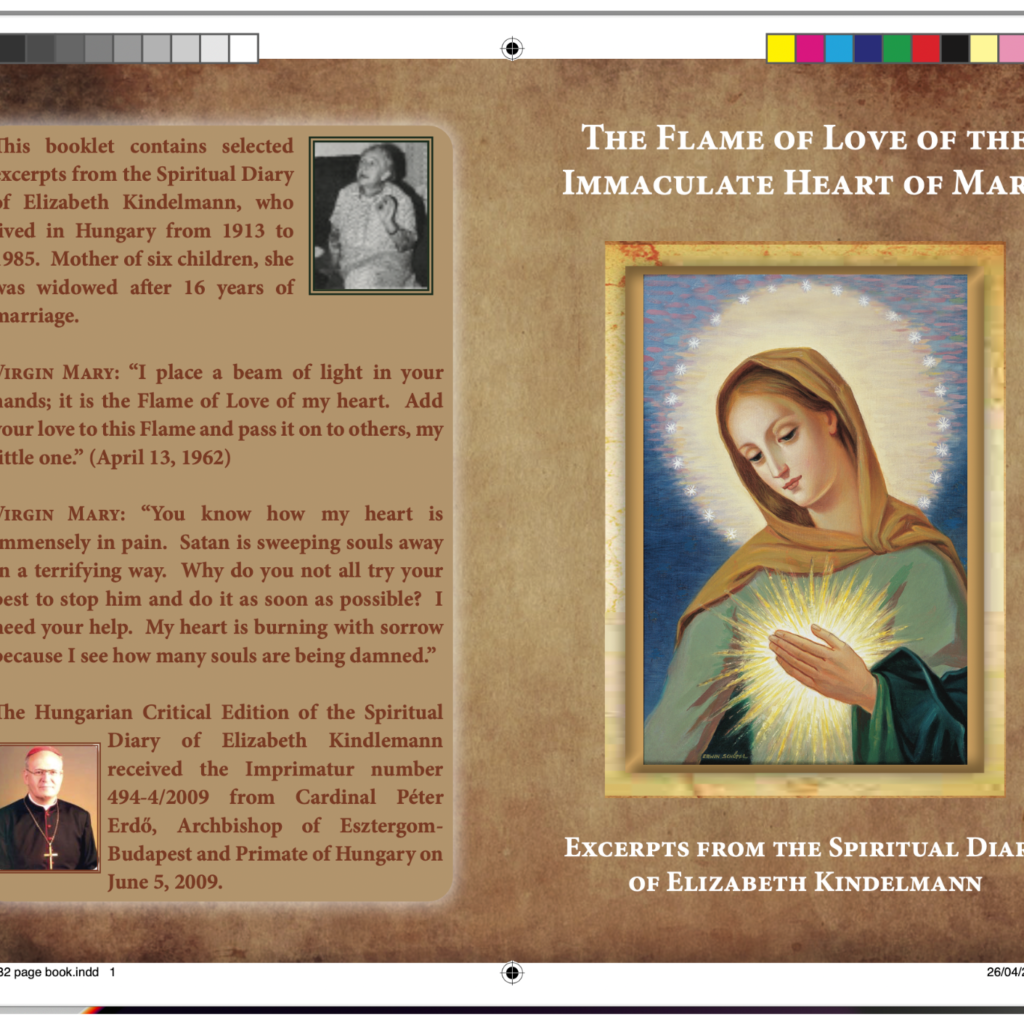 Flame of Love – FOLD BROCHURE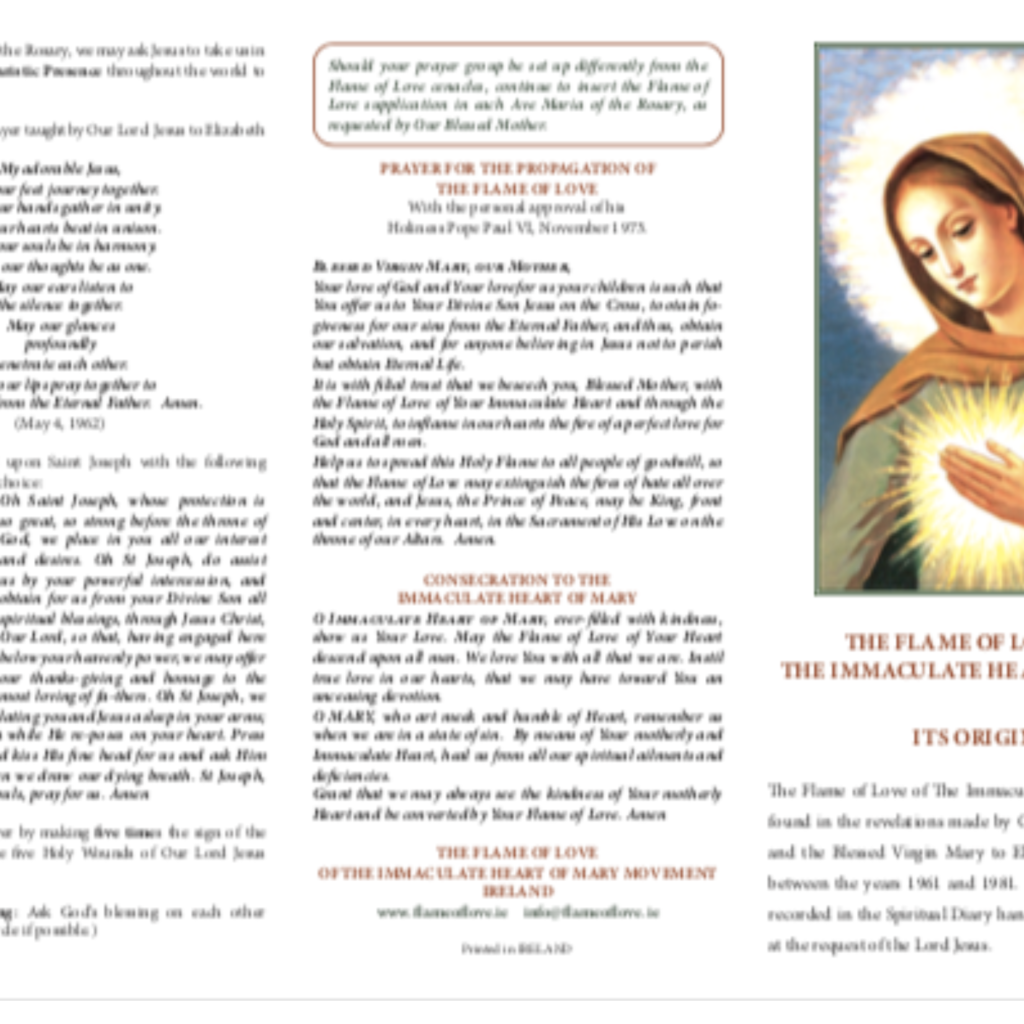 Flame of Love UNITY PRAYER CARD (with Blessed Mother Image) DOWNLOAD HERE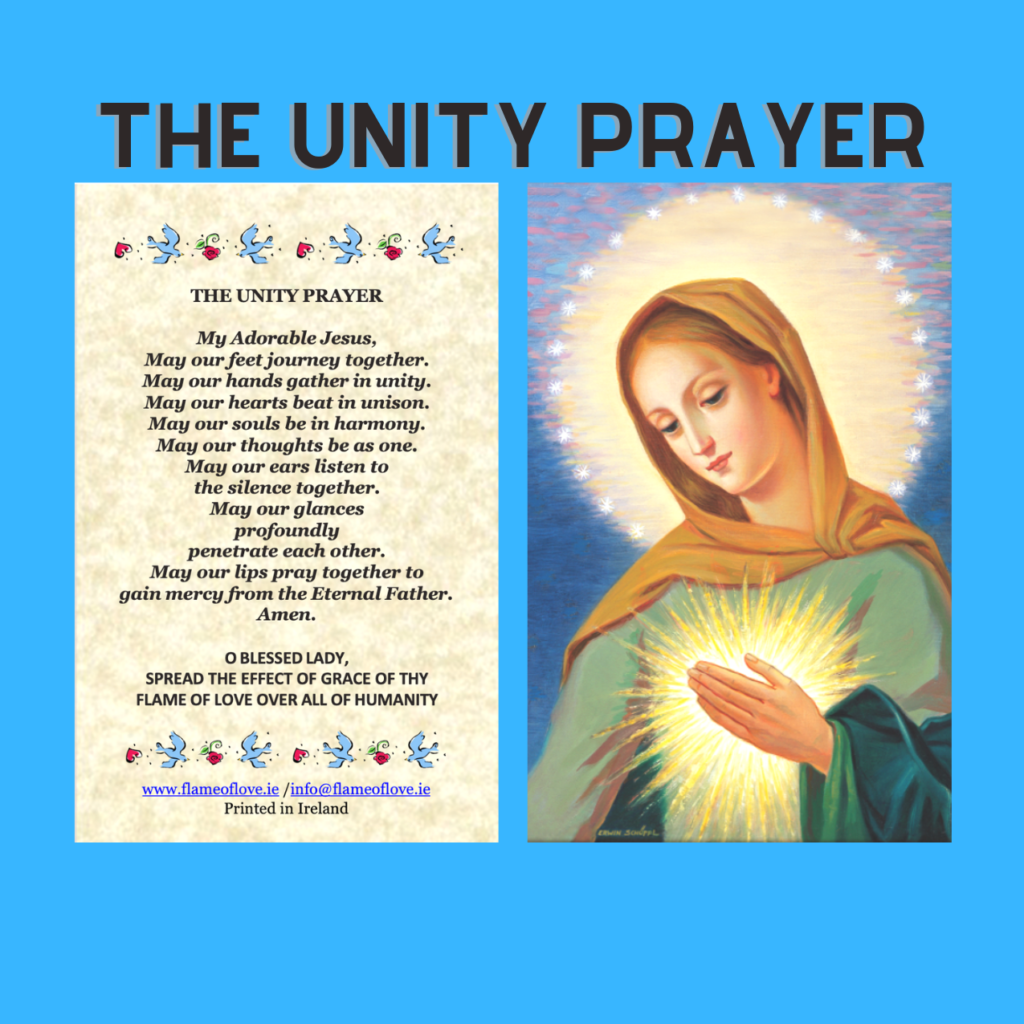 Flame of Love UNITY PRAYER CARD (With Jesus Crucified Image) DOWNLOAD HERE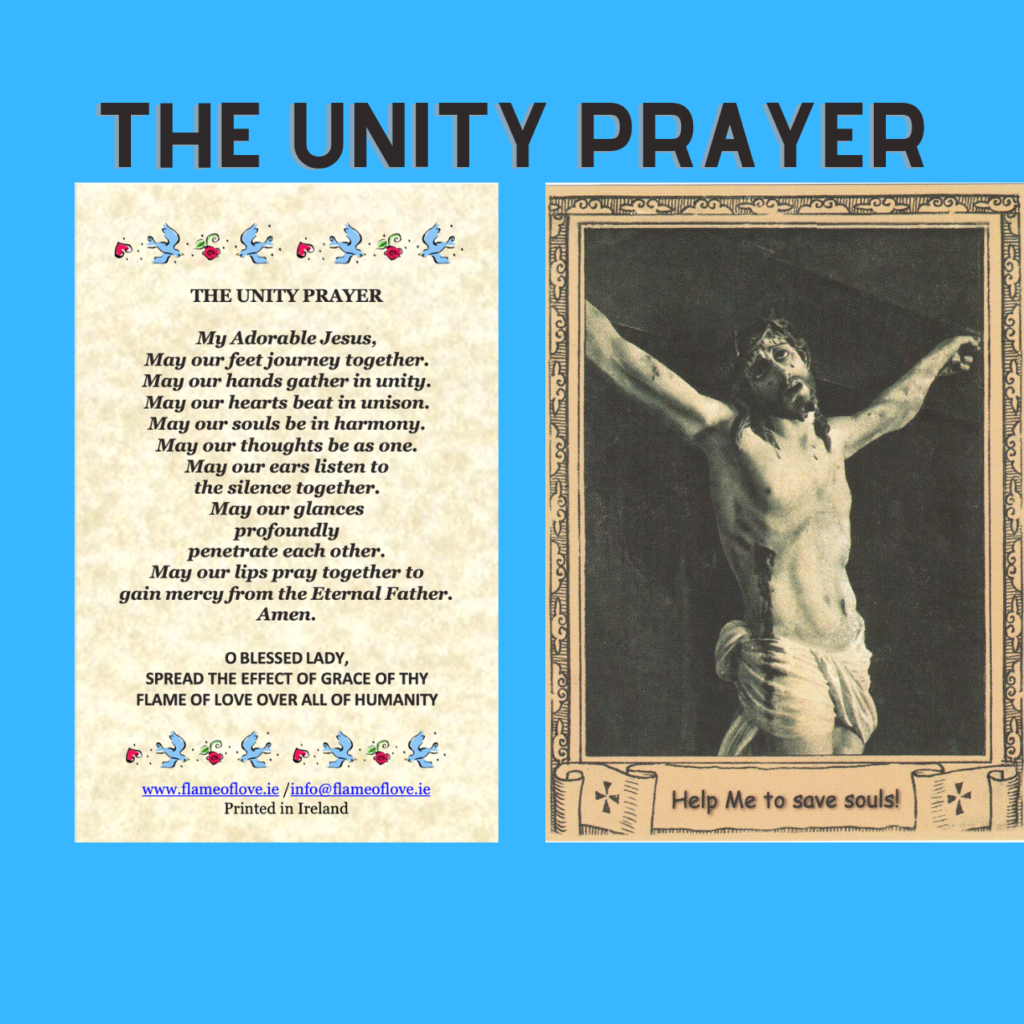 Flame of Love HAIL MARY PRAYER CARD